Sponsoring Tee-Ball
With over 600 children playing tee-ball with Carine Cats Ball Club, sponsorship provides a fantastic opportunity for your business to be promoted to the friends and families of the children, showing your company supporting a children's sporting environment that encourages fun, learning new skills and making new friends.
Sponsorship is used to help subsidise registration fees and uniform expenses for each child playing tee-ball, enabling more children from all walks of life to enjoy this great sport.
Benefits of Sponsorship
The benefits of sponsorship include:
having your company's brand identity/logo on your team's uniform shirts.
choosing your own team colours to match your brand colours where possible.
having your company's logo on our website with a link back to your website.
If you would like to proceed with sponsorship, please complete the online Sponsorship Form or by email to our Sponsorship Coordinator.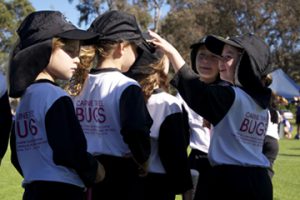 Carine Cats Tee-Ball is kindly supported by the following sponsors: