What is Teeball?
Teeball is a sport based on a modification of baseball where there is no pitching, the ball is placed on an adjustable tee at home plate at a height suitable for the batter and the diamond is 2/3 of the senior size. The game is limited to one hour.  An innings is considered complete once three batters are out or nine batters have batted, whichever comes first.
The game provides a lot of fun, with the opportunity to develop baseball skills, hand-eye co-ordination and general confidence, as well as one hour of fast moving exciting involvement during the game itself.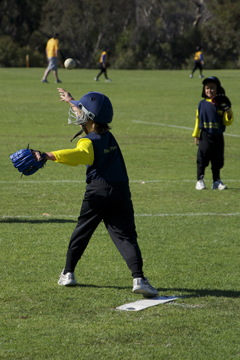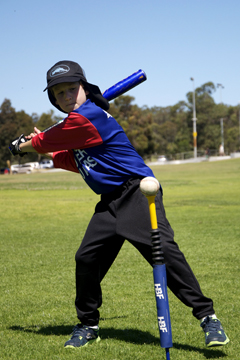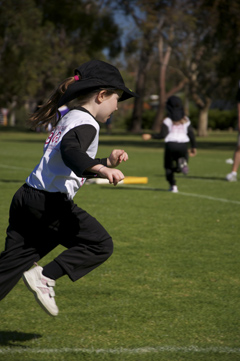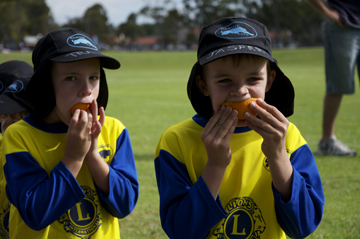 Parents assist during the game by coaching players, umpiring the games, scoring, managing the players and cheering on their team, as well as getting the children to the games and providing the all-important half time snacks!
Parents also kindly volunteer to ensure the smooth management of the Tee-Ball division of the club before, during and after the playing season.
Development Opportunities
Our club offers our players plenty of ways to develop their skills at a higher level and assist them in making the transition through to our baseball and softball divisions.
Please check out our Transition Pathways webpage for more information on Carnivals, Machine Pitch, Little League, States Championships and School Holiday Camps.